About Us
Broadbill Custom Lures are widely considered the best lures in the world.
The development of these tournament winning lures started with engineer Fred Bailey after a request for a weighted lure from Bill Hall (renowned fisherman). The "Bill Hall Old Blue" was a huge success and Broadbill Custom Lures was born.
When the Translucent squid and Spotted Amber squid were added to the range, Broadbills' reputation of "the lures that catch fish" took hold.
The proven design of every Broadbill lure coupled with the fact that each lure is handmade and finished guarantees the same level of performance from every lure.
Anglers continued to land big fish time & time again, and Broadbill lures became synonymous with fishing success. Broadbill Custom Lures quickly became a household name and the Spotted Amber, Translucent & Old Blue were the go to lures for successful game fisherman all over the world.
In 2016 after a chance conversation, Josh Millen, an aircraft engineer with composites training took over the helm of Broadbill Custom Lures. As a keen angler himself Josh was keen to maintain the traditional handmade process to ensure the Broadbill Custom Lures reputation for quality and has also injected new life into the brand by modernising the website and adding a number of new colour combinations. New head shapes are also under development.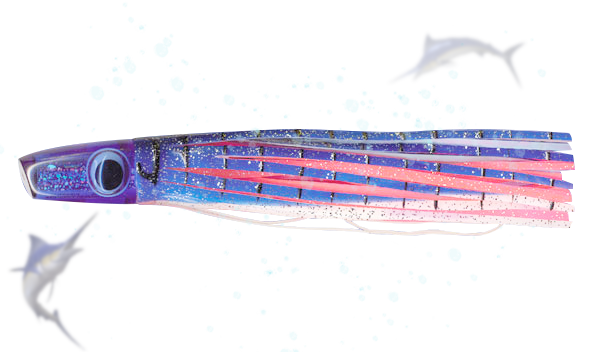 ---
The Broadbill difference
Unrivalled quality
Broadbill Custom Lures are designed and blue water tested to ensure their effectiveness.
Handmade and fully balanced to prevent roll over
Dichromatic to enhance colour flash.
Broadbill Custom Lures are sold direct via our website. For expert personal service, please PHONE or EMAIL Josh.
All lure orders are fulfilled as quickly as possible, making sure you don't miss the bite from the big one!